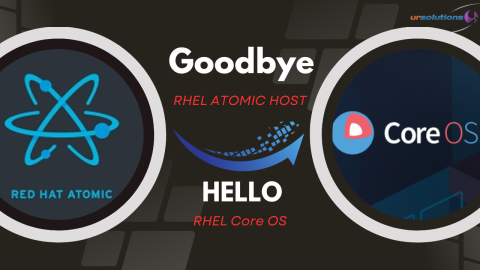 "What is a Runtime and Why did Red Hat deprecate RHEL Atomic Host and adopted Red Hat Enterprise Linux Core OS (RHCOS)?"
Written By: Kyle David October 31, 2023 9:37 UTC+8
Revised By: Jason Reidenbach November 7, 2023
as of August 6, 2020. Red Hat deprecated its Red Hat Enterprise Linux Atomic Host service and no longer provides active support. The depreciation of RHEL Atomic Host led to the subsequent shift to Red Hat Enterprise Linux CoreOS (RHCOS), a next-generation container operating system technology. RHCOS is specifically designed for running the OpenShift Container Platform and maintaining the quality, security, and control measures of RHEL.
RHCOS offers automated, remote upgrade features and is supported as part of the OpenShift Container Platform. It also offers container tools as part of its features, which include runtime features. These are sets of products and components for developing and maintaining cloud-native applications.
Red Hat Runtimes provide lightweight runtimes and frameworks for highly distributed cloud architectures, such as microservices. Support is also included for runtimes, frameworks, and languages like Quarkus, Spring Boot, and Vert. x, and Node.js, and they provide capabilities for distributed, in-memory caching, single sign-on, and messaging.
Red Hat Atomic Host was a container-focused operating system designed for running and managing containers. However, with the introduction of RHCOS, Red Hat decided to deprecate it for specific use cases.
The deprecation of Atomic Host and the adoption of RHCOS likely reflect a shift in Red Hat's container-focused strategy, with RHCOS offering a more streamlined and controlled containerized environment for enterprise users.
About us: UR Solutions FB Page, UR Solutions LinkedIn, UR Solutions Website.
Source: RHEL Atomic Host